if you know me or my family, you know that we like cows.
i have several around my house that remind me of good ol' sulphur springs.
when i was a little girl, my dad (who was always doing something fun) bought us a calf.
it started out it's life in our back yard. we lived in town.
once she was big enough to live with the other cows she moved out to our land in the country.
we were always living life on the edge.
dwight, or papa d, is a big time cow man.
he had dairy cows for years and now he raises beef cattle.
every year, he and my mom go to the ft. worth stock show.
this year we were very excited to take perry!
so we started off the visit to the stock show with a trip to the pancake house!
papa d taught us about the sweet baby calves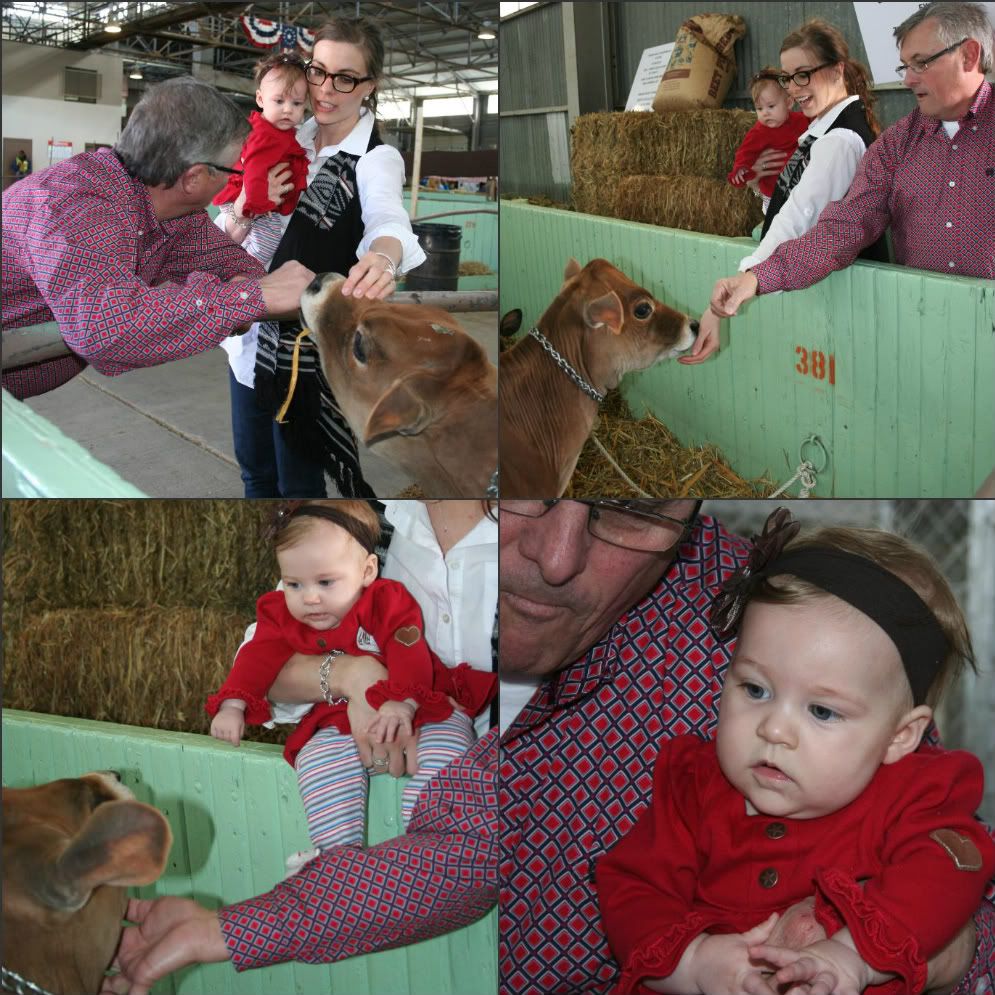 we were very excited to get to visit aunt cynthia's & uncle rex's goats!
i have to say that in the absence of my dad, i am glad that papa d is here to teach perry about the cows. i know that my dad would be proud that she is learning about all of the farm animals that he taught us about!
perry girl had a wonderful time and was worn smooth out!
such a fun visit to the ft. worth stock show.
can't wait until next year when perry and benton can go together!